TWO VINTAGE Johnson Bros. Christmas Platter HIGHLY COLLECTIBLE! MINT COND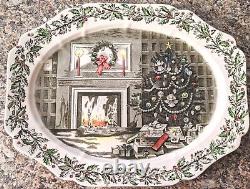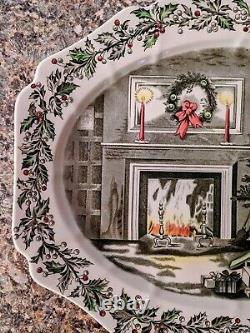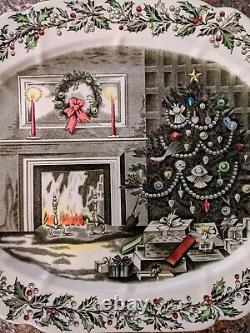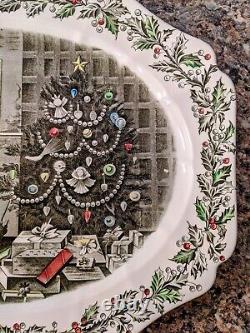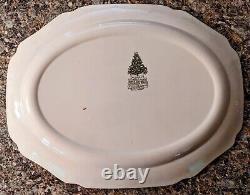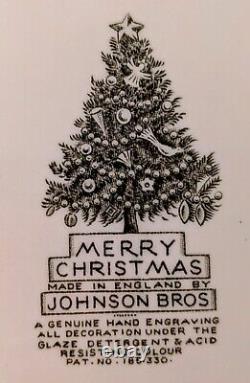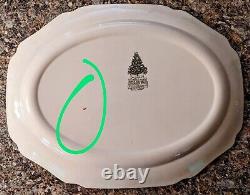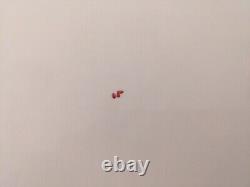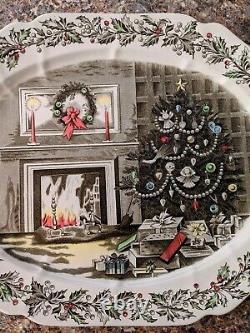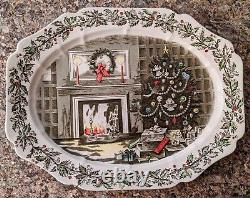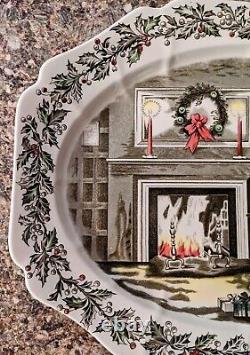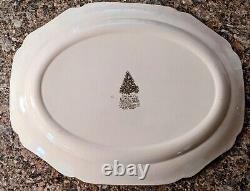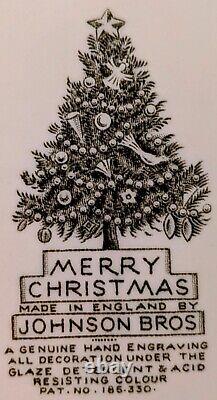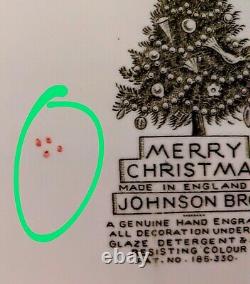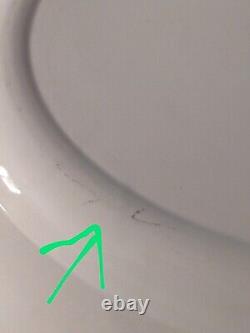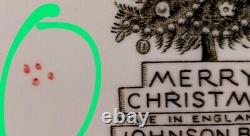 TWO IDENTICAL VINTAGE Johnson Bros. Collectible Turkey Platter Merry Christmas w/fireplace & tree. This listing contains these two platters, in excellent condition. Both have exquisite and vivid coloring.
THESE ARE PRICED TO SELL! A much sought-after Christmas platter produced by the famous Johnson Bros. It depicts a heartwarming, beautiful scene of presents under a Christmas tree and a roaring fire. This is an excellent condition.
Both of the undersides have a tiny red marking underneath the glaze (pre-firing). I have highlighted it in the pictures.
Other than that, there are no chips or apparent defects. The edge and border or flawless. The size is 20 1/8 x 15 5/8.