The Friendly Village Johnson Bros Vintage 20 Inch Oval Turkey Serving Platter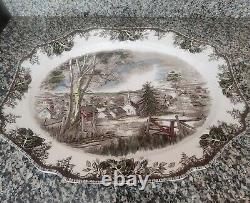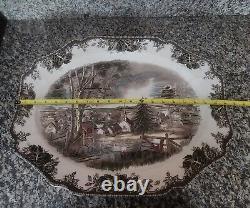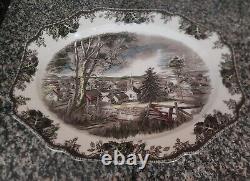 This vintage 20 inch oval turkey serving platter from Johnson Brothers is the perfect addition to your dinnerware collection. Crafted with fine porcelain and ceramic materials, this platter features a beautiful brown color that is sure to impress your guests.
The platter is designed with an elegant shape that makes it ideal for serving your Thanksgiving turkey or any other delicious meal. The Friendly Village product line that has a great reputation for quality and durability. Whether you're a collector or just looking for a beautiful serving platter, this Johnson Bros piece is a must-have for any home.