Set Johnson Brothers English Chippendale Red Pink Snack 6 Plate with Cup, Platter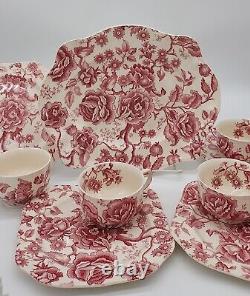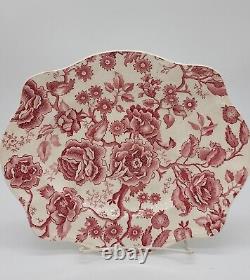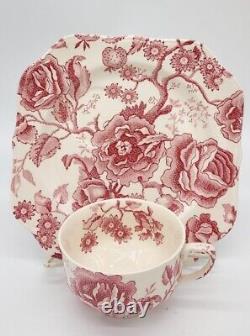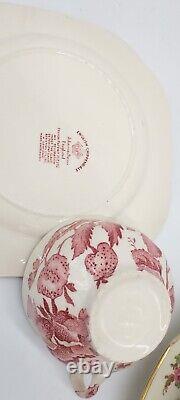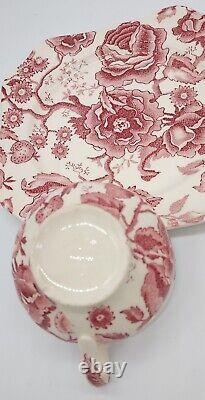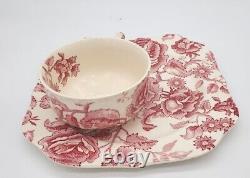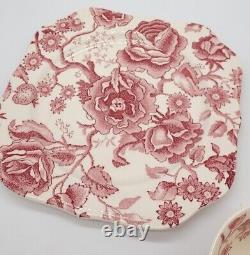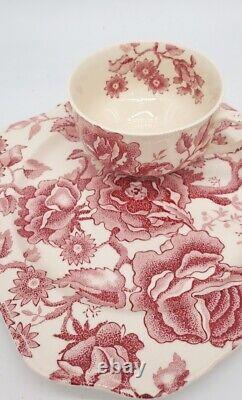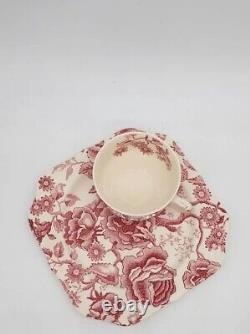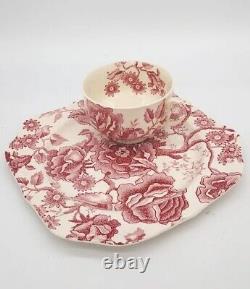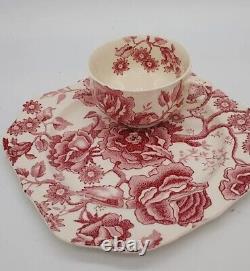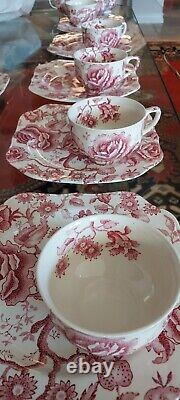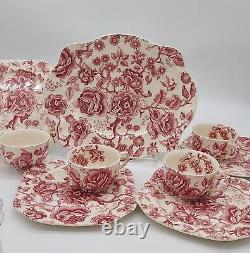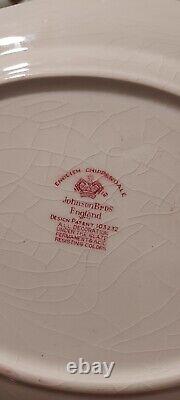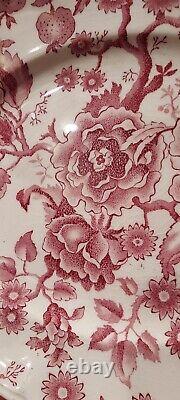 6 Dessert or Snack Plates. The plate is 7.5 x 7.5 inches. The cup can be placed on the corner of the plate safely into a special spot made for it. Platter: 12 x 10 inches. There is some visible crazing only on the back side of the platter.
Vintage design patent 103232 - 1935 - 1965 and now discontinued.