Rare Johnson Brothers Lotus Blue Floral 10 Dinner Plates (set Of 8) 1979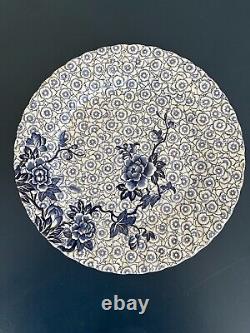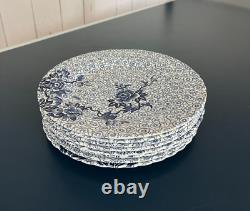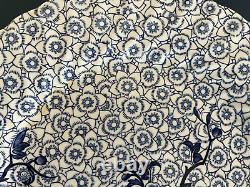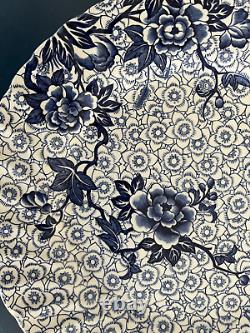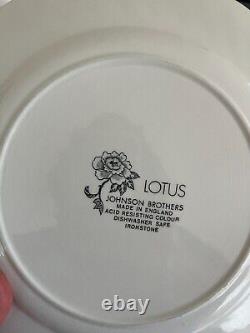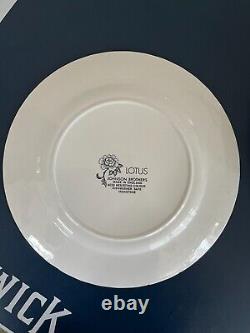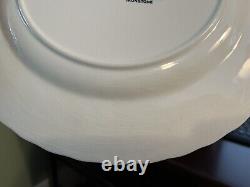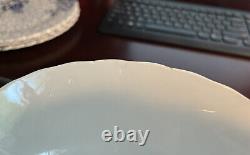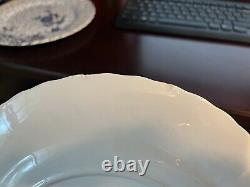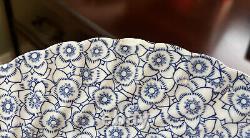 Rare set of 8 dinner plates made by Johnson Brothers in a little-known, limited production pattern known as Lotus Blue. As far as I can tell, this pattern was made for only one year in 1979. It is a very lovely blue and white pattern with an Asian flair, with dark blue large flowers and leaves on a background of smaller flowers, with a scalloped edge. These plates measure just shy of 10 in diameter. Their condition is as follows.
Three of them are in excellent condition with no issues--One has some brown stains on the back edge, a little roughness on some of the edge and some crazing on the back (photo #7)--One has only crazing on the back (#8)--Two have 2 small nicks/flake on the back edge (#9)--One has a small flake on the front edge (#10). Only the last one with the front flake is noticeable from the front, and even that is difficult to see because it blends in with the pattern; the other issues are all on the back side and can not be seen from the front at all. These dinner plates are difficult to find, unavailable even on Replacements Ltd. So this may be your best opportunity to add to your collection or to start a new one with this unusual pattern! Please see the other pieces of Lotus Blue I have listed separately, and feel free to ask any questions.
This box will weigh about 13 lbs when packed.