Johnson Bros. The Friendly Village 20 Oval Turkey Serving Platter Vintage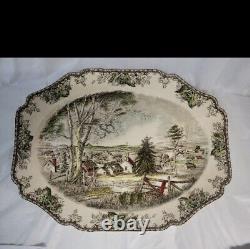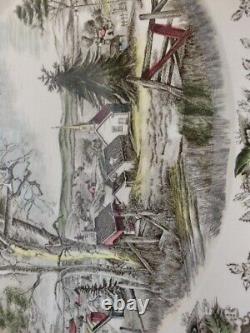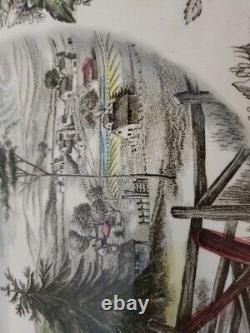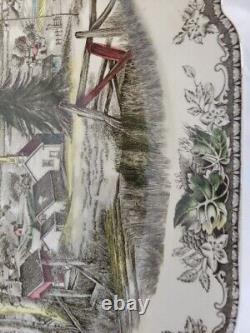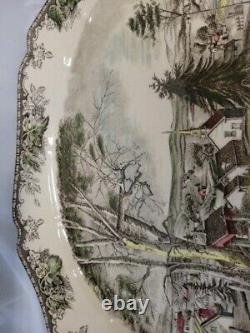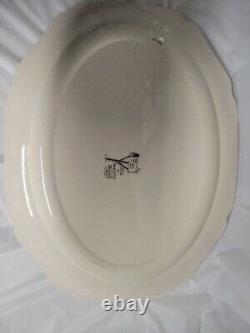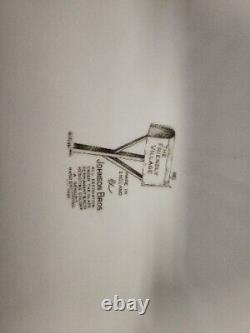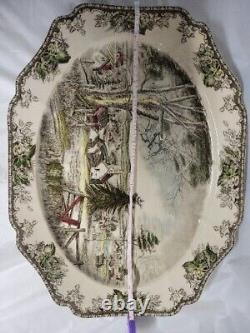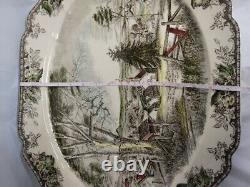 This vintage Johnson Brothers "The Friendly Village" turkey platter is a beautiful addition to any dining table. With its oval shape and measurements of 20" in length and 15 1/2" in width, this earthenware platter is perfect for serving up your Thanksgiving feast.
The colorful multicolored design showcases a charming village theme that is sure to delight your guests. This discontinued piece was manufactured between 1953 to 2003 in England and features a glossy finish and printed backstamp. It is a one-compartment platter that is handmade and an original production of the brand. Add this piece to your collection or use it to make your holiday meals even more special.